Inteligencia artificial y sesgos
Safiya Noble "Algoritmos de la Opresión: cómo los buscadores refuerzan el racismo"
Safiya Noble "Algorithms of Oppression How Search Engines Reinforce Racism"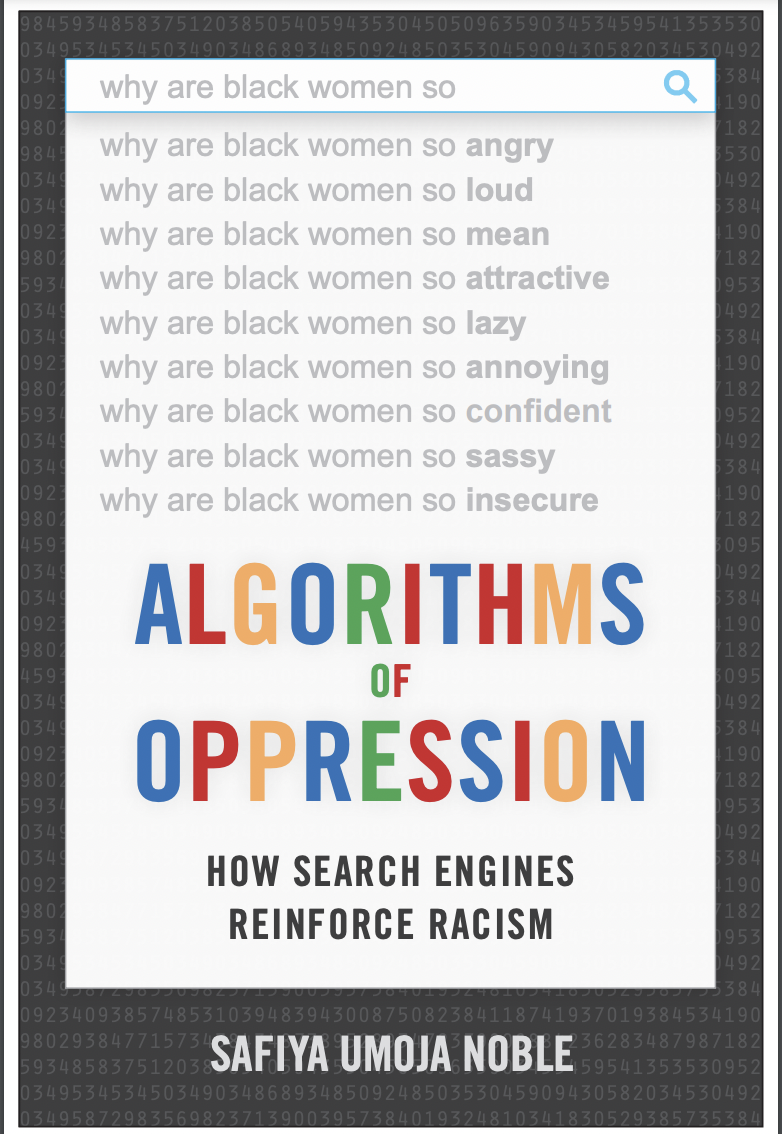 Virginia Eubanks, "Automatizando la Desigualdad: cómo las herramientas de alta tecnología perfilan, vigilan y castigan a los pobres"

Virginia Eubanks, "Automating Inequality: How High-Tech Tools Profile, Police, and Punish the Poor"
Marie Hicks, "Desigualdad Programada: cómo Gran Bretaña descartó a las mujeres tecnólogas y perdió su liderazgo en la computación"

Marie Hicks, "Programmed inequality: How Britain Discarded Women Technologists and Lost its Edge in Computing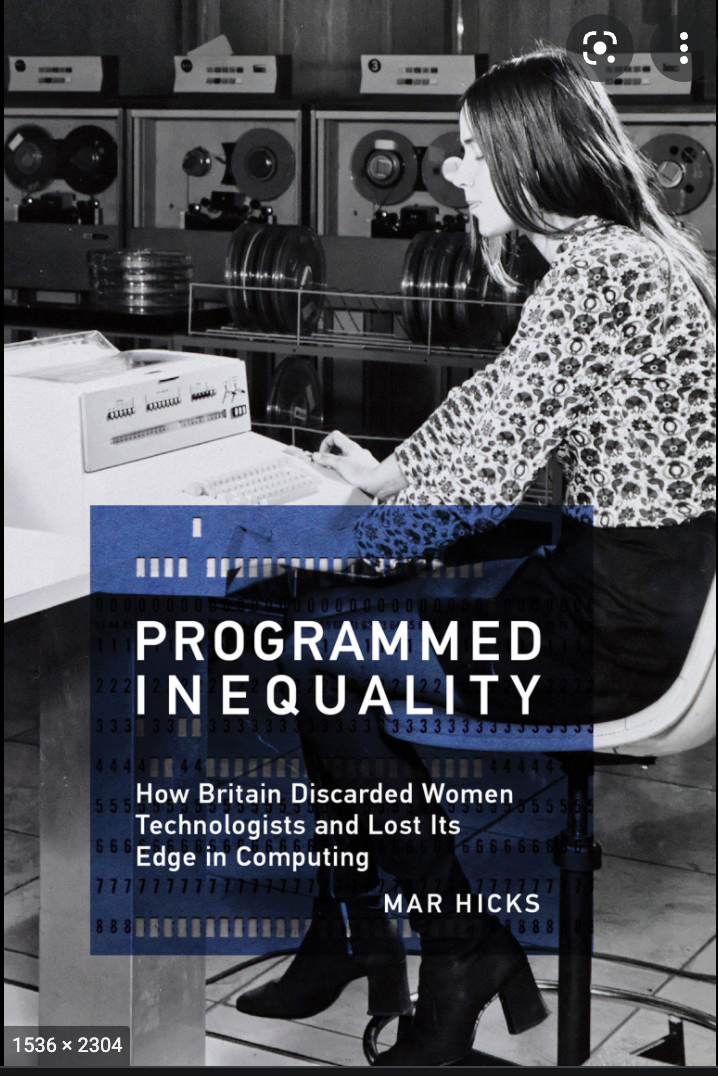 Meredith Broussard, "Desinteligencia Artificial: cómo las computadoras malentienden el mundo"
Meredith Broussard "Artificial Unintelligence: How Computers Misunderstand the World"
Caroline Criado, "Mujeres invisibles: exponiendo los sesgos de los datos en un mundo diseñado para los hombres" 
Caroline Criado, "Invisible Women: Data Bias in a World Designed for Men"
Cathy O'Neil, "Armas de Destrucción Matemática"

Cathy O'Neil, "Weapons of Math Destruction"
Martin Moore y Damian Tambini:  Regulating Big Tech
Martin Moore y Damian Tambini: Regulación de la gran tecnología
Alessandro Mantelero: Beyond Data
Catherine D'Ignazio y Lauren F. Klein: Feminismo de datos
Catherine D'Ignazio y Lauren F. Klein: Data Feminism
Sanne Blauw: El sesgo numérico: cómo los números dominan nuestro mundo y por qué es un problema que debemos solucionar
Sanne Blauw: The Number Bias: How numbers dominate our world and why that's a problem we need to fix
Rob Kitchin: La revolución de los datos: big data, datos abiertos, infraestructuras de datos y sus consecuencias
Rob Kitchin: The Data Revolution: Big Data, Open Data, Data Infrastructures and Their Consequences
Wendy Hui Kyon Chung: Data discriminatoria. Correlación, vecindarios y nuevas políticas de reconocimiento.
Wendy Hui Kyon Chung: Discriminating Data. Correlation, Neighborhoods and the New Politics of Recognition.
Minouche Shafik– Lo que nos debemos unos a otros: un nuevo contrato social para una sociedad mejor 
Minouche Shafik– What We Owe Each Other: A New Social Contract for a Better Society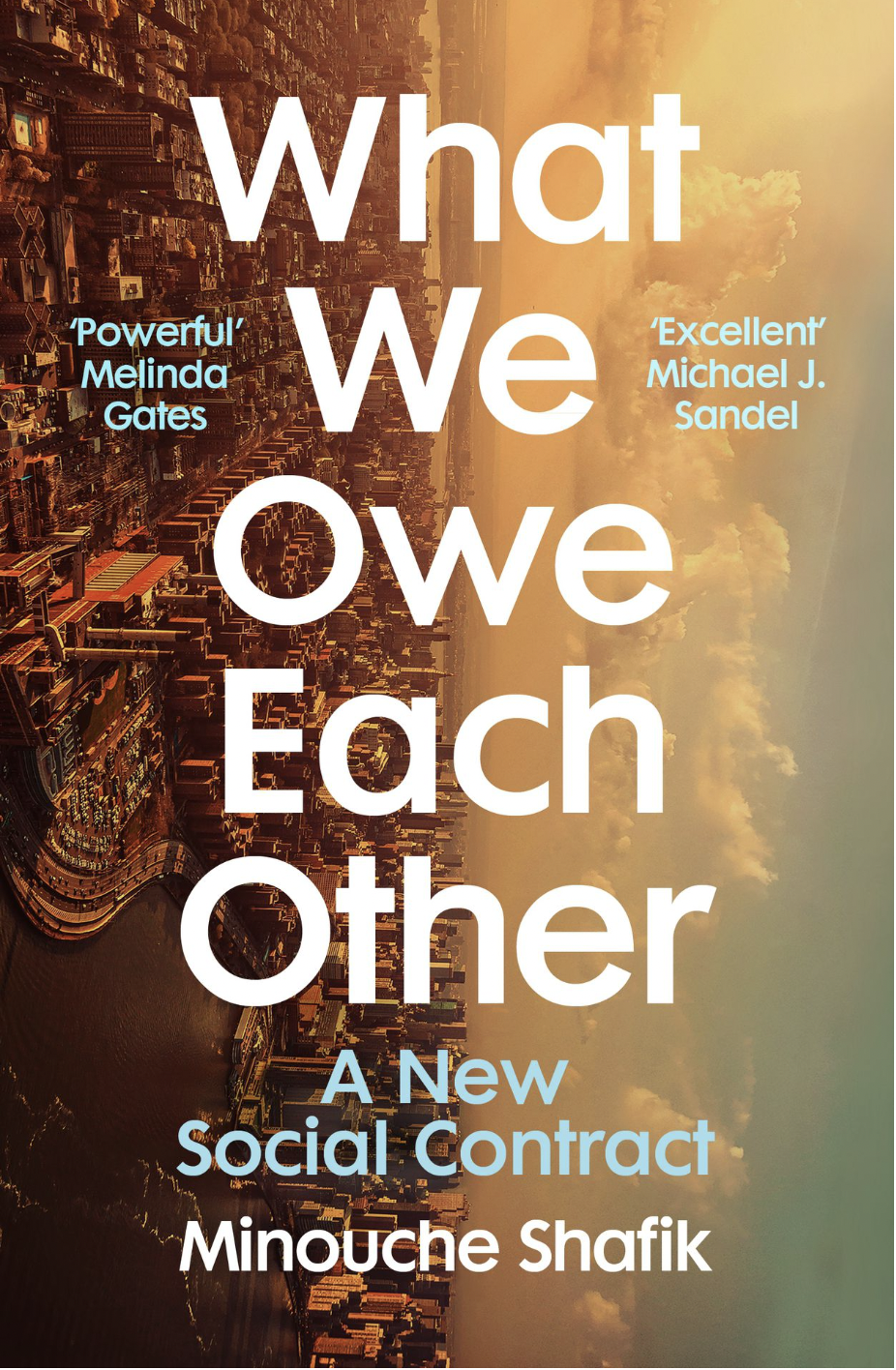 Esther Paniagua: Error 404 ¿Preparados para un mundo sin internet? 
Irene Cívico y Sergio Parra: Las chicas son de ciencias: 25 científicas que cambiaron el mundo
Elizabeth M. Renieris:Beyond Data: Reclaiming Human Rights at the Dawn of the Metaverse
Shoshana Zuboff: The Age of Surveillance Capitalism: The Fight for a Human Future at the New Frontier of Power